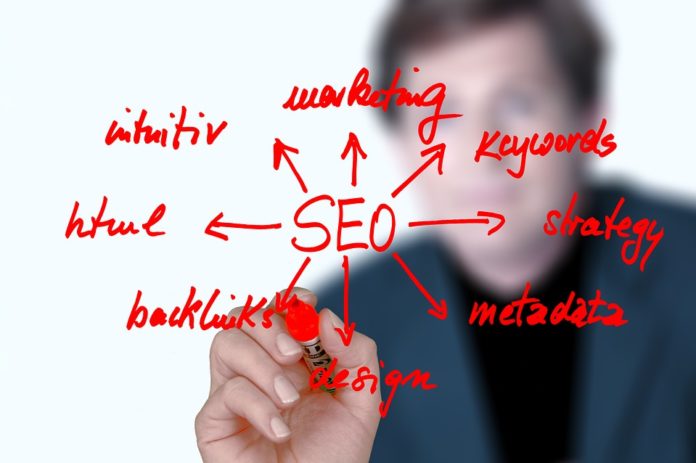 Did you know that 75% of users don't scroll past the first page of Google results? This means searchers immediately find solutions to their queries, so if you're not on the first page, your target audience may have a hard time finding you.
To improve your ranking and visibility, you need to develop a robust search engine optimization (SEO) strategy. In this article, we highlight ten essential SEO tips to help your website rank high in 2022.
Building backlinks
One of the most crucial factors in SEO performance is getting backlinks. Backlinking is when another website links to your website as a source of information. When other websites, such as Mill City Homebuyers, link back to your site, your expertise, authority and trustworthiness are increased, signaling to search engines that your content offers solutions to the searcher's needs, improving your ranking. To build high quality backlinks you need to:
Focus on quality over quantity. It is better to get a few backlinks from a domain authority site than a chunk of links from low traffic websites.
Create high-quality and engaging content that drives readers to share
Share your content on online platforms
Reach out to influential people in your niche and ask them to backlink to your site
guest blog
Respond to queries from searchers on sites like Quora
Identify unlinked listings and request links
Take advantage of customer reviews and testimonials
Top SEO Tips – Updating Existing Content
Don't ignore the old posts while you focus on creating new content. Search engines like Google prioritize the most recent and relevant content for users, so you need to make sure your website content has the most up-to-date data.
You can also perform a link audit to find and fix outdated or broken external links. This helps improve your website's user experience and prevents you from being penalized by search engines for having too many broken links in your content.
Don't forget to update the internal links as well. Set aside time to review the old content, identify relevant posts, and add links to newer content. This shows search engines a relationship between the website's web pages, allowing Google to index the more recent posts faster, allowing your content to rank higher for relevant search queries.
Write relevant and unique meta descriptions
The meta description tag defines the first part of the text that visitors see after the title of the search results page. The meta description is often placed in the header of each page's HTML code and is used to explain what information the content provides.
To create a unique and relevant description, you need to consider what you as a user are looking for. While the description tag is not included in the search engine ranking algorithm, the website's click-through rates from search results are. This means creating a compelling description that will hook readers into your web content.
That said, make sure to avoid duplicate meta descriptions. Make sure to use a different meta description for each website page and communicate the page content to improve the user experience.
Develop a user-friendly website design
Website design is often overlooked when improving search engine rankings with a focus on creating quality content. However, how your website looks affects how it interacts with the user, which affects the ranking of search engine results pages.
You need to develop a website design that makes it easy for your target audience to find solutions to their questions, regardless of the device they use. Make sure the web design is easy to navigate, click through and scroll, whether a user is using a mobile phone or desktop.
Take advantage of the responsive design of content management systems like WordPress to ensure your website's user experience is simple and consistent.
Best SEO Tips – Optimize Images
Images play a vital role in search engine optimization. Search engines like Google even have a whole section of their search results devoted to images. However, you should optimize your content images to improve loading time, improve user experience and rankings.
Use tools like Google Lighthouse to identify images that can slow down your website. Then use optimization services like Ezgif to reduce the images to the appropriate file sizes to fit on different devices, including mobile phones. Make sure you