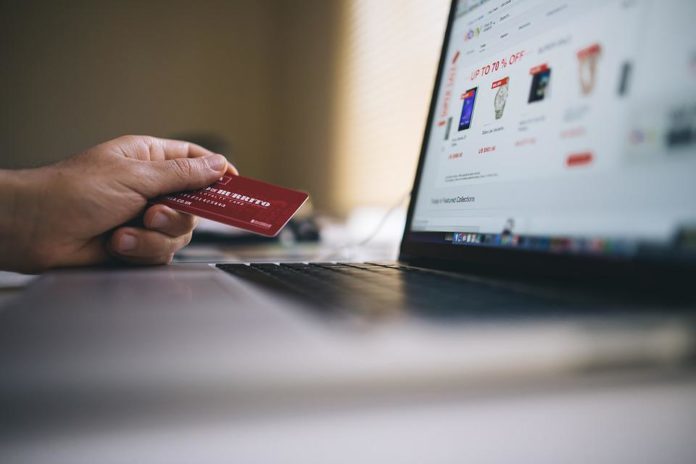 Technology is the mainstay of e-commerce. It connects merchants and customers on mobile and web platforms. It simplifies customer order, delivery, returns and payment management in a hassle-free way. Learn about the five emerging technologies that will impact e-commerce the most here.
Technology is the mainstay of e-commerce. It connects merchants and customers on mobile and web platforms. It facilitates customer's order, delivery, return and payment management in a hassle-free manner. In general, technology plays a vital role in the entire e-commerce value chain in marketing, advertising and other fields. Technology in eCommerce enables more searching, customization and personalization. Today, advanced technologies make it easy for e-commerce players and reach critical levels of prominence in the e-commerce value chain. According to e-commerce development reports from research firm eMarketer, global e-commerce sales were $4.1 trillion and $4.5 trillion in 2020 and 2021, respectively. The same trend is likely to continue with $5 trillion expected to grow by 2022. Find out about the five emerging technologies that will impact e-commerce the most.
Technology in e-commerce
The retail industry has gone through tremendous changes over the past decade. The e-commerce potential is undeniable. It helps many businesses and boosts economies on a global level. The vital advent of advanced technologies has digitally empowered e-commerce businesses. The growth of digital commerce is an indispensable part of modern life. As more and more people embrace digital technologies, e-commerce companies rely on innovative technologies to capture their customers and create distinctive experiences online.
This blog shows how emerging technologies are driving the growth of e-commerce companies. Look at a few new technologies used in e-commerce that are likely to accelerate growth and connect more people with greater consumer interest.
Artificial intelligence and e-commerce
AI is a buzzword of the 21st century. In e-commerce, it plays a substantial role as it provides valuable marketing insights into customer preferences. It instructs them to create better marketing programs for businesses.
The ecommerce technology creates an automated platform to improve ecommerce performance. Leading e-commerce players use AI to develop several unique business aspects.
Cloud technology in e-commerce
Cloud technology needs no introduction. Like other industries, e-commerce industries also leverage cloud technology to make business decisions and serve their target audience. Cloud data processing and management enables both e-commerce players and consumers to quickly and securely access valuable data.
When it comes to understanding how cloud technology can boost e-commerce, a cloud ERP emerges as a unique tool to increase product delivery speed, add agility to operations, and successfully grow businesses.
Technology to send customer recommendations
Artificial intelligence (AI) intelligently predicts customer behavior patterns. That's why eCommerce players are finding AI to be a unique tool to guide consumers in the right direction and recommend the right information about various products, products and more. The technology's algorithms can efficiently predict valuable information using customer search history. In addition, third-party data also provides valuable data and information about consumer behavior.
Modern technology also helps e-commerce companies understand customer demands and provide unique information for selling products and services.
Chatbots for e-commerce
Chatbots are another useful modern technology that can bring huge changes to the way ecommerce businesses serve their audiences. Chatbots are known for their high customer satisfaction and wide availability. They work as a virtual call center agent or a customer communication manager. Today, every ecommerce app and website comes with built-in chatbots.
According to statistics from eCommerce chatbots, about 70% of eCommerce sellers will want to include a chatbot in their website by 2023. It will help them communicate with their audience and answer all questions. A chatbot can make a big difference if you don't have enough staff to entertain customers with the right information over the phone. So give more space to chatbots on your e-commerce website and get optimal quality solutions.
Personalized user experience with technology
About 74% of companies admit that user experience (UX) is essential for increasing sales and conversions. About 59% of shoppers say emerging technologies have influenced their shopping decisions and supported customer preferences. When we talk about the role of technology in driving the growth of e-commerce companies, we mean the direct effect of advanced technologies on consumer buying behaviour.
From big data to machine learning (ML) to AI, all trending technologies provide analytics and intuition into customer behavior. The technology can drive better ad campaigns, automate communications, increase engagement, and provide support and services.
Conclusion
The role of technology in the e-commerce industry is seamless and inevitable. The e-commerce industry will continue to thrive with technological transformations as the amalgamation of technology and innovation affects the entire e-commerce industry.