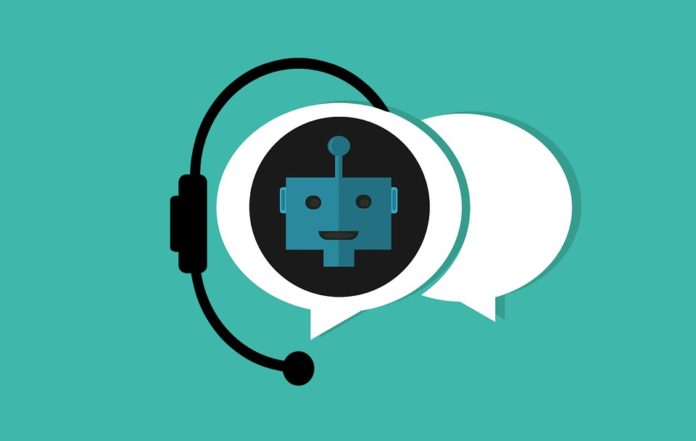 As companies become more and more dependent on direct communication with their customers, the art of customer service and experience is becoming increasingly important, and, as with all aspects of marketing, the development of innovative and advanced technologies can boost overall sales and engagement.
However, when it comes to creating new technology – especially something as daring and groundbreaking as a chatbot – it's hard to know where to start or even who to ask.
There are plenty of chatbot solution providers out there for the purpose of leveraging your business support service, but the point is that you know the question that can influence the solution they have come up with.
That's why I've put together this list of questions to ask your chatbot company before you decide to collaborate.
A chatbot is a great way to communicate with your customers. But how do you start creating a chatbot yourself?
A lot of information is available online, but frankly it is spread over various websites and forums. In this article I want to help you get rid of the noise.
Here I answer the five (most important) questions to ask yourself before you start building your chatbot.
What goals should your chatbot fulfill?
Technology works best in your favor when it is used properly and knowing its purpose before getting started makes it a better choice.
A one-size-fits-all solution can become a nightmare if you don't really know what you want to do with it for your organization or business.
A chatbot like AI services can be a good way to reduce the number of incoming calls to customer service. But this is not always the case. You must have a specific purpose for why you want to use a chatbot.
For example, if you know what type of questions can be asked, a simple command bot that responds in a structural flow will help with the limited questions and answers possible.
And if you want your chatbot to solve a bit of a high degree of complexity, then you may need a conversational bot with artificial intelligence.
Depending on the factor between reducing the number of contacts or wanting to focus more on customer satisfaction goals, the choices can differ.
Therefore, you should design it with this in mind from the start. Otherwise you'll end up with an expensive system that won't really help you achieve your goals.
Know about your target audience
A chatbot is good for one thing: interacting with people. Good robots, smart algorithms and a natural language processing engine are not enough: what you really need is to make sure that the human on the other side feels that the interaction was worth it.
Consumers have developed a taste for the use of chatbots. But if they don't work as expected, they quickly lose interest. That's why it's critical to determine who your chatbot's target audience is from the start.
Before you set the wheels of an AI system in motion, it's important to take stock of your audience. Doing this will help you find out who will be using your chatbot and how they expect it to work.
For example, your main audience prefers Spanish and your chatbot communicates with them in English. This can be a barrier rather than a solution and, on the other hand, can frustrate customers.
You should clarify the chatbot development services company about the type of audience so that they can create a multilingual chatbot for you instead of a generic type.
What type of chatbot do you want?
You want a chatbot for your company or organization. There are several factors that can influence the choice you have made, such as budget and the complexity of questions.
You are pretty sure that simple or complex are the two most important options. But figuring out which one is right for you can be tricky if you don't know them.
Basically there are three types of chatbots. The first, simple or scripted chatbots designed to respond to specific questions. They follow conversation scripts, while AI chatbots use artificial intelligence to understand the flow of conversations and respond accordingly. And last but not least, Voice bot is also a type of them.
As with all things in life, it's best to keep in mind the saying: never jump into something new without knowing what you're actually getting into. So understanding the complexities of customer queries and choosing the right bot wisely is the only suggestion.
Which questions should the chatbot be able to answer? If you want to build a successful bot to satisfy the largest number of users, it is important that you list the questions it should be able to answer.
Where do you want to deploy your chatbot?
It's a big question, so let's break down the sites and channels you can use: Facebook Messenger, Slack, Twitter DM, web chat on your site or your mobile app.
You will also want to choose one or more channels depending on your ideal user base, bearing in mind that today's customers want seamless experiences across channels.
Use this guide to help you make these important decisions — it can save you time and headaches later.
What is your budget?
It might be hard to think about spending more right now, but keep in mind that many vendors offer low-cost chat solutions that usually perform below expectations. Basic chatbots often frustrate customers and put more pressure on your support teams.
Most of the cheap chatbot solutions out there are pretty simple. You get what you pay for, so plan to spend a little more for an intelligent bot that really understands and helps your customers rather than frustrate them by not solving their problems.
Do you have the options to manage your chatbot?
The chatbot needs attention to make sure it goes well. And for that, you either need to hire a member to make sure it's integrated, optimize it well enough and look at the error that can cause miscommunication, or you can choose a third-party solution?
If you have onboard staff trained in chatbot technologies and who know the ins and outs of your customer service strategy, an in-house implementation may be right for you.
But if you're not sure how to use this technology, or if you don't have enough team members to handle it, consider partnering with an experienced vendor.