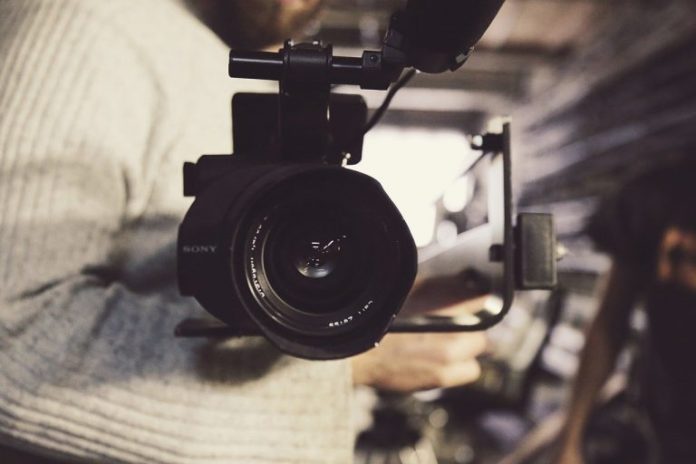 YouTube has become such a popular online resource for so many people that more than 1 billion videos are now posted every month. This means that you have a very good chance that information or video about your business will be seen by almost everyone who goes online.
With the introduction of video promotion, you have the opportunity to reach people who may not be able to visit your website or even know that your site exists. If you have an interesting video about your products and/or company, chances are a lot more people will be able to find and watch it.
What is video marketing?
Video marketing is the process of promoting a brand or product using the power of visual media. Companies are now competing for their audience's attention, which can be difficult to grab in a crowded market. For this reason, it's important to choose a form of advertising that will appeal to your audience, and also let them know that you recognize the value of what they buy or use from your business.
How can video marketing help your business?
A lot of people think that creating and uploading a video clip with a video maker is a complicated process. But in reality, it's actually easy, fun, and very effective, even if you're new to it. This is why many online businesses today use video marketing to promote their products and services.
Here are some ways video marketing can help your business:
Promotes confidence
According to statistics, more than three-quarters of consumers believe that videos are more reliable than regular photos and other forms of images. This means that if you want to effectively integrate a video marketing strategy into your overall marketing strategy, you must first convince potential customers why they should trust you with their most valuable information.
For example, the content of your website can help you with this. By providing clear, concise and useful information on your product pages, you can convince your customers that you are serious about what you offer or sell.
Improves brand recall
About 80% of customers remember a video they watched in the last 30 days. This means that it is easier for people to remember a video clip they watched rather than an image or article they saw or read on the web.
When your audience or potential customers remember your video, they can automatically remember your brand. This translates into more leads and conversions. If these people enjoy your videos, they will also share them on their own social media pages, increasing your online reach. That's why it's important to make your videos as memorable as possible so that they go viral. This ensures that people are fully aware of your business and your brand.
Improves Google Rankings
When a person watches a video on your website, they stay on your website much longer. Longer exposure not only creates trust between you and your audience, but also indicates to search engines, such as Google, that you are a trusted and high-quality website.
If you have a video on your website, you are 53 times more likely to appear on the first page of search results. That is why it is a must to optimize video content for SEO or search engine optimization. How do you do that? Here are simple tips to follow:
Think of titles and descriptions that interest your target audience. Don't forget to add your keywords to the titles and descriptions as well.
Include a link to your video that leads the audience to your website, where you showcase your products and services.
Watch interactive videos to improve customer engagement.
Always give potential customers a call-to-action statement to prompt them to make a purchase or move on to the next step.
Lowers advertising costs
Another benefit of using videos for your online marketing campaign is the low cost of creating them. Most of the video hosting platforms, where you can upload your videos and use a range of creative images to effectively promote your brand, offer their services for free.
Make sure that you make your video content accessible to your audience and that the videos are easy to play.
Finally
Marketing with videos can be very successful if a company comes up with high quality video content. Well-crafted videos with information that viewers find interesting and valuable will certainly encourage them to see what your company has to offer.
When planning your next online marketing strategy, you need to incorporate video marketing into your overall marketing strategy. Your videos should be engaging, informative, and clear, all of which will help build your brand.